A project is born
Here is the ongoing story of my MG Maestro Turbo project.
In December 2018 I purchased a black MG Maestro Turbo with number 243.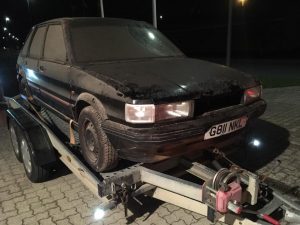 505 original MG Maestro Turbos were made all in 1989. Since getting it home I have been researching and finding out about these rare beasts. Only around fifty were produced in black which makes it the most rare of all. With the car came hundreds of spare parts but after going through them all, I discovered that a lot of them are indeed Montego parts. However, Many of the hard to find MG Turbo parts are also present including the original boot with spoiler and the side skirts, steering wheel and other things. Parts that were missing are the original front and rear bumper and interior, the 150mph instruments, carpet, foglights, electric window switches and the dashboard.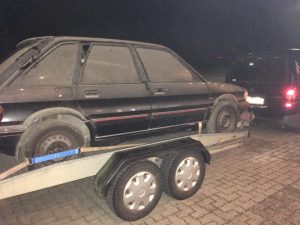 Left Hand Drive
An interesting thing with this particular project is that the previous owner has begun a conversion to left hand drive, which would probably make it the only one in the world. I contemplated keeping it left hand drive but because of originality and value I am going to return it to the original right hand drive. This is why I also need a new dashboard because all three dashboards that came with the car are from left hand drive Montegos. Look carefully at the right, rear door…Yes it's also from a Montego!