Lucas Downey has built a Mini with a Rover K series engine from 1995. It's a tight squeeze but after years of dedicated work it now fits snuggly into the original engine bay and to the untrained eye looks like any other restored Mini.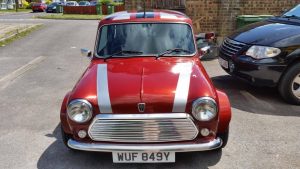 The three year project using original MGTF front and rear subframes, has been built completely by Lucas and includes some innovative ideas using several parts from other cars, including brakes from a MGTF, with a servo from a Smart Fortwo because of its small components. The MGTF subframes were used because of the coil over shock absorber system giving a better driving experience with the powerful engine.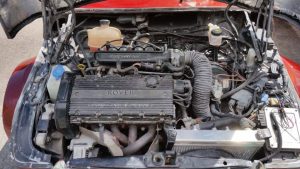 Seats are from a 3-door Rover 25, however the original Mini heater is retained. Other features of this special car are electric power steering and 14 inch alloys which help the 128 BHP Mini hold traction under acceleration.
Once again I am impressed by the time and dedication used to build such a Mini. It takes a lot of skill, research and time, not to mention funding to do such a project.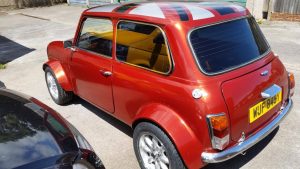 This car looks stunning finished in Land Rover Kinversand paint -a colour discontinued in 2000 – but suits the car very well.