Per Hahn is the proud owner of a Mini Marcos from 1976.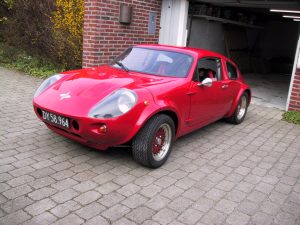 He had never seen a Mini Marcos before and it was at a car show in Copenhagen he first fell in love with the model.
The car was on display at Gavnø slot where  Per's brother took some photos where it  won the  "Peoples Choice"  trophy. Shortly after the owner died.
Per saw the car for the first time in Copenhagen and after contacting Peter Fuglsberg, who had arranged the show, he was able to negotiate a price and buy the Mini Marcos.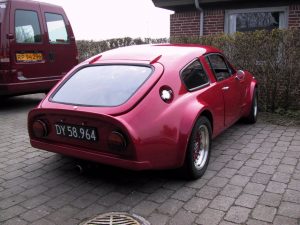 The bodywork is built with fibreglass so weight is kept to a minimum and with an estimated 125+ BHP it is a quick machine!
Specifications include Omega pistons, Bryan Slark cylinder head, Rimflo valves and a 45mm Weber. To handle the power is a Jack Knight 4 speed straight cut gearbox and lay gears. To stop this small racer the car is built up with 4 pot brake calipers with ventilated 8.4" discs.
The complete braking system is taken from a MG Metro Turbo.